Suggestions for peaceful coexistence during the camp
…we are all co-creators!
We take care of the space together, keeping our place in inspiring shapes.
Together we take care of ourselves as well – let's stay open to people and beings around us.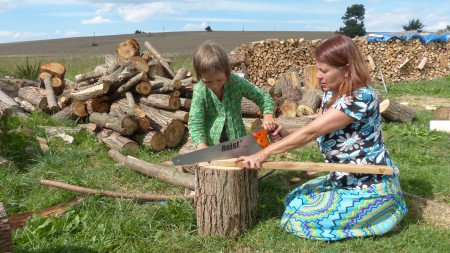 Arrival – If you are not part of the team or didn't arrange exception with the organizers, please don't arrive at the retreat center before Saturday afternoon. We prefer to be altogether present at the camp from its beginning till the end, but if it is too difficult for you, you can arrive a bit later, latest on Monday 6 pm. If this will be your first Czech Dance Camp, please make sure you will arrive at the very beginning.
Discounts – if you wish to have a discount, please do it by filling the form only, the registration team will make a decision about your application and confirm it or offer other options.
If you never came to the camp before, please make sure that you arrive for the very beginning to understand better how things work. 
Karma Yoga – after arriving at camp, during the registration and paying, we kindly ask you to subscribe to Karma Yoga – you will choose the exact form of how will you help during our time together. Please, let's be responsible for our cooperation – helping in the kitchen, cleaning some parts of the area, help with children program etc…
Morning circle – you will decide which parts of "program" you will join, but if you want to be well informed, we recommend you to come every morning at 10 am to join morning circle in the white big tent. We announce all changes there and it is also time fo discussions.
First aid – there is our doctor Jana available during the days and nights to any health issues, ready to stroke your wounds.
Washing dishes – we kindly ask everyone: clean your own dishes after each meal.
Camping – build your tents in area bellow sweat lodge.
Accommodation in the house  – there are several rooms available for sleeping inside the main building.
Please keep the big meditation hall clean- its the place where registration is happening. This room must be clean for the purposes of the "program". Do not accommodate yourself there and do not leave your stuff in there throughout the whole camp.
Parking – park your cars only in areas reserved for parking, do not leave your cars on the edge of the road because we have to keep space for agricultural machines that are passing by from time to time.
Children "program" – if you are coming with the children, you will get all the information on Saturday morning by the shared breakfast with the children team, join it, please. Also, we ask anyone who doesn't mind to skip one of the evening dances programs to prepare something for children – can be singing by he fire, reading, theater play, doing things.
Long drops – there are several outside toilets and we ask you to use them as a matter of priority, you will connect with local nature in the much deeper way!
Night silence time – if you don't want to sleep after the end of evening sessions, please stay in the big white tent and keep silence in all other areas. 
Taking care of the big white tent – this is the primary space intended for our sharing and ceremonies, so please respect it and keep it clean. Don't keep any personal stuff along the walls, keep mats at one place by the entrance, help to lift up the walls in case of sunny days without wind, if the weather is windy, please help to close the tent properly!!! It is very important to keep it close in case of wind. If you are leaving and nobody else is inside, check twice that the lights are turned off and the entrance is closed properly. Thank You!
Technologies – let's try to turn off our mobile phones, tablets, computers… and use it only if it's really necessary. In case you really need it, let's use it aside from others.
Technologies and children – we ask the parents: please do not to let your children use phones, watch movies or play games during the camp.  If you allow your children to use it, make sure they do it alone (e.g. in your tent) when other children are not watching…
Taking pictures and movies – we do not wish to see that five people are dancing and thirty others are taking pictures of the dance. We are not making a strict ban on using cameras (as it is in some other camps!), but we are asking for temperance. A few people from the team will be taking care of documentation in a not disturbing way, all the pictures we will be shared later. Some participants don't wish to be on any pictures, so please respect it.
Recording dances – we kindly ask you to not record dances during the sessions. It disturbs attention and focus of dancers, musicians and also dance teachers. And we are here mostly for concentration and presence. If you enjoyed some dance and wish to know more about it, go and ask the person, who lead it. Dance leaders are usually willing to share, you will get much more information than from any kind of recording. There is much more to know then just movements and melody. It prevents making mistakes by teaching dances learned from youtube movies and also it pushes us more to keep the quality of transmission. It is important to know about traditions, meanings, creators of dances… Each dance has its own story, energetic intention. Let's learn carefully and sparingly. It is better to learn by dancing and embodying, than by sitting and making notes. If you wish to grow in leading dances, come for dance leaders training organized regularly by Ludmila in Nesmen with many teachers form abroad.
If you wish to lead dance or play music for dances, you are very welcome to join the lunch of musicians and dance teachers in the big white tent, where we will share what we can offer and then prepare all details of next program.
Smoking – if you smoke, please use only smoking area underneath the linden tree next to the entrance to the farm house. We don't want alcohol or any other drugs in camp. 
Dogs and others – please, don't bring any animals with you.
Uncertainties – if you are not sure how things work and you don't want to ask during the morning circle, come to the workshop "How the camp works" with Ludmila and Dana. It will happen during the first days of camp.
Sharing space – the bench and hamak bellow the house are the space for sharing. So in case you are one of the people who doesn't start the conversation easily, just sit there. It will be a sign for others, that you would like to talk. Surely you will not sit alone for long. Space is signed as "Who will sit here will have a company – sharing space".
Teenagers tent – this is the space for people in age between 14 and 24 and their guides. Anyone else is not allowed to come without the invitation. Please respect it.
Keep dressed – Keep your shirt or t-shirt on during the dances, please. It is a request of the majority of the dancers.
Story telling – few times during the camp we share gather to share the stories – anyone is welcome to tell something, what can enrich others – own experiences, stories full of wisdom or fun, poetry, acting… Be brave and show yourself to the loving audience, it is worth it!
Free dancing – every evening (and sometimes also in the afternoon) there is an opportunity to forget guided dance movements and just dance freely and spontaneously to the sound of drums. Drumming party with Michal (experienced drummer of many music projects), will be always before the evening program 19:00 – 19:45 by the fire place.
Market – everybody is welcome to create a market place during Sunday afternoon. You will have an opportunity to offer some things, handcraft, goods, massages… for sale. It can be anything, but please keep it harmonious with the energies of our camp. Or you can just come and enjoy shopping…
Auction – bring something that you can pass on and what can make someone happy. We will have an auction with the intention to get the foundation for next year – support for these, who can not effort the camp financially. Check your wardrobe, valuables you don't need anymore, toys, jewelry… You can offer anything nice, it's for good thing. Massages, events etc are also welcomed!
Lost and founds – there will be a big box with the sign "Ztráty a nálezy" in the gate way. That's the best place where you can put all you found. And if you are missing something, you know where to look.
Support in inner processes – we work as one big family as an open society. If you don't know how to deal with your feelings or anything else, you can come to Ludmila as "Camp grandmother" and ask her for help or you can see the professional therapist, who can help you anytime you feel the need for support.
We recommend you to find every day some time for being in silence, to be just with yourself. It is not necessary to participate in each part of the program. Sometimes it is better to take a nap or just relax and watch others form distance. You can also use meditation tent, meant for silence, relaxation and… Meditation tent is next to the farm house under the driveway.
Ya Fattah – may all the options are open.